The secluded Saas Bar is located inside the beachfront terrace of Rancho Sakol. Enjoy cold beer and cocktails with the sea breeze, the ocean waves, and an amazing view! Saas Bar is truly a great place to unwind in the evening.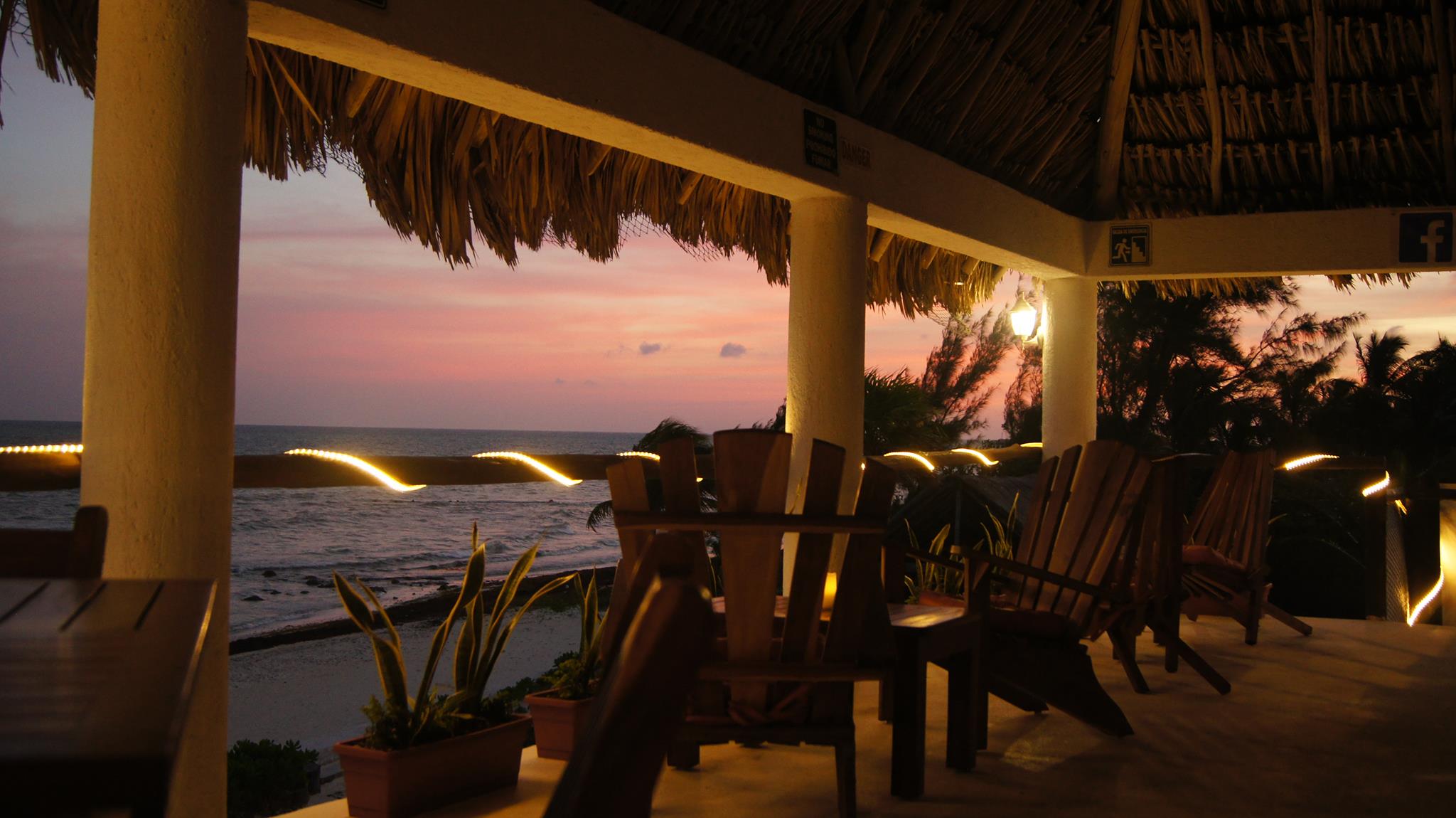 Some of our most popular drinks include:
Classic Margarita: What would a trip to Mexico be without a margarita? Ask the bartender about some of the variations we do on the iconic Mexican drink.
Mezcarita: Speaking of variations on the margarita, try our classic recipe with mezcal substituted for tequila!
Tequila Sunrise: Enjoy a cocktail that matches the beautiful colors of the Caribbean sunset visible from our bar!
Mezcal and Mixer: In the mood for something spicier? Mezcal with one of our Mexican juices served with a chile rim is the perfect way to end the day.
Cuba Libre: A classic Caribbean drink made especially delicious with Mexican limes! 
Gin and Tonic: A nice light beverage that's always much deserved after a day of suntanning on the beach!
While the bar currently only serves drinks, we have a list of some of our favorite delivery menus and can help you place an order. 
January - April 15, 2018 Hours
Monday - Tuesday: Closed
Wednesday - Sunday: 5:30-9:30pm
April 16, 2018 - November 30, 2018 Hours
Open by reservation only with minimum purchase required. Please contact us at This email address is being protected from spambots. You need JavaScript enabled to view it. for more details.
Location
Saas is located south of the port in town, just north of Caribbean Reef Villas and south of the Palma Real Condos. 
Note: Because of our location on the beach, we close for rain/windstorm.